Description
The Fully Automatic Machine in Ultra-HD Quality.
True Color View
A special UV-/IR-Filter developed by optrel enables the typical real color view of the optrel ADF and brings colors into the world of the welder.
4 Times Highest Class
The optrel e684 ADF proofs the highest level of image quality in all 4 classifications:
Optical Class: Class 1
Scattered Light: Class 1
Homogenity: Class 1
Angular dependence: Class 1
Especially the extremely good angular dependence proofs the quality of the optrel ADF and makes working with the optrel e684 so comfortable.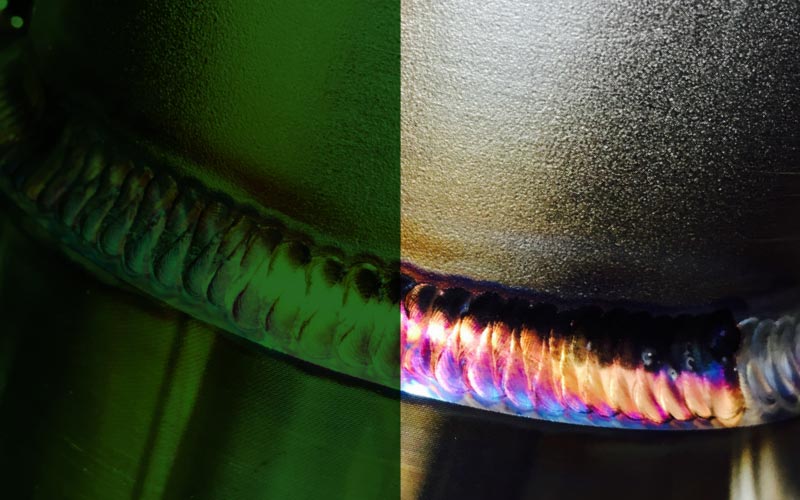 Left side: The normal view of the welder – green environment with low contrasts.
Right side: The optrel revolution – finally a real color view during the welding process.
Optrel e684
Technical Data
ADF size / field of view
90 x 110 x 7 mm / 50 x 100 mm
Eye protection
maximum UV- & IR-protection on all shade levels
Classification due to EN379
1/1/1/1
Classification due to EN175
B (120m/s impact resistance)
Switching time light to dark
0.170 ms at room temperature, 0.110 ms at 55 °C
Switching time dark to light
0.1 – 2.0 s with patented twilight function
Power supply
solar cells and 2 batteries, exchangable
Operating time batteries
appr. 3000 hours (operation)
Operating temperatur
–10 °C to +70 °C
Weight
500 g
Warranty
2 years (excluding batteries), 1 additional year of free warranty if you register your product online within the first 6 months after purchase
Welding Supply Specialists
---
Call us on 0151 420 6900